Conceived as a condensed filmic experience,
Footnotes to Cinema Olanda
capture moments of production from the film shoot that are not contained in the title film itself. They capture additional views and external lines of thought that are just outside of the camera's central frame of reference, functioning like footnotes to a main text.
Lenticular prints create a layered sequence of images that alternate in response to the movement of the viewer's body. Hence the presence of
Footnotes to Cinema Olanda
in the exhibition prompts a choreography of movement in the space of the pavilion. In their visual play of presence and absence, they echo and extend the drive of
Cinema Olanda Film
(2017) to connect individuals and events through a momentary filmic reality.
(Lucy Cotter, in the
publication Cinema Olanda︎
)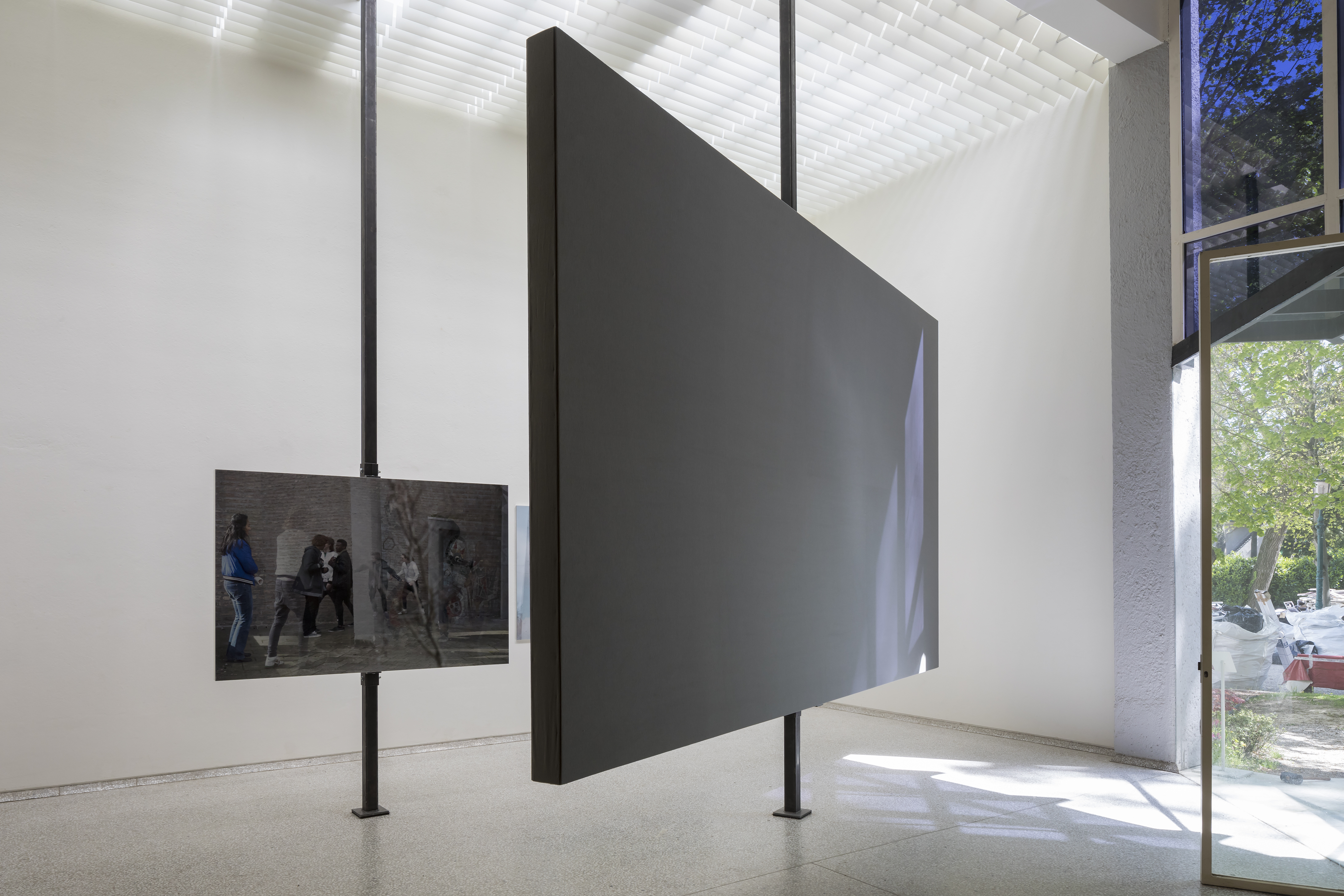 Installation view of Cinema Olanda, Dutch Pavilion at the 57th Venice Biennale. Photographs by Daria Scagliola
Installation view of Cinema Olanda: Platform, Witte de With Rotterdam, 2017. Photographs by Kristien Daem