This 30-minute film was produced in a public process via a series of three lectures, which proposes the museum as a location, the lecturers as protagonists and the audience as part of the cast. The lectures and the surrounding dialogues form the basis for the script. Relations between speaker and audience; audience and camera and camera and speaker are being addressed both by the lectures and the actual film. The edit combines the relations within and between the three live events and includes the position of the film viewer.
With its title openly referring to Dan Graham's
Performer/Audience/Mirror
it is paying homage to this well-known inquiry into the cross relationships existing in the production of knowledge and meaning in public situations like that of a performance or a lecture.
Stills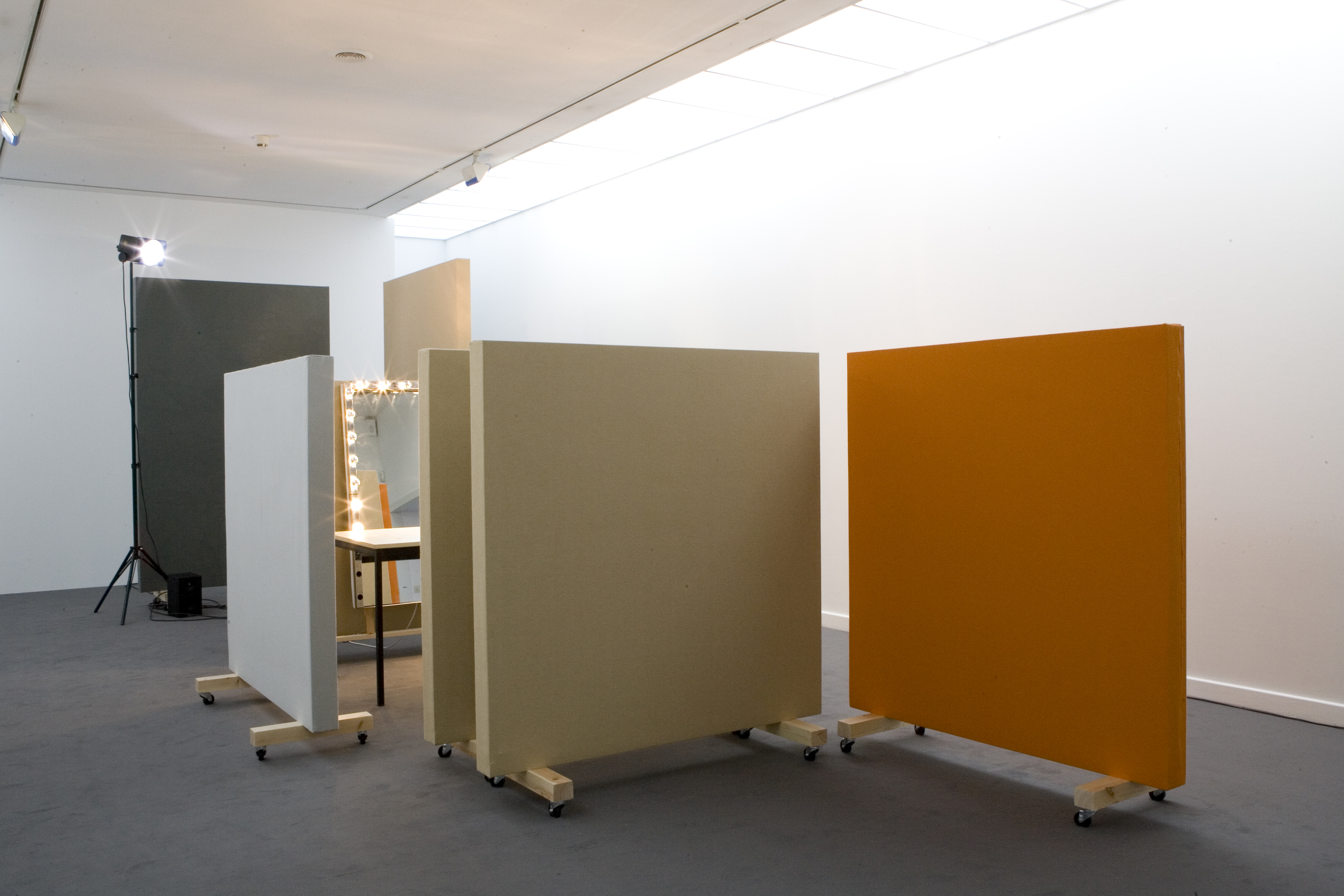 Installation view of Lecture/Audience/Camera, MuHKA, Antwerp, 2008. Photographh by Christien Clinckx