obsada [2021]

film work
34 min.

with
Magda Bojdo
Paulina Sacha
Monika Czajkowska
Ewa Borysiewicz
Magda Kupryjanowicz
Elżbieta Szurpicka
Aleksandra Rosset

camera
Magda Bojdo

sound
Paulina Sacha

executive producer
Monika Czajkowska

co-produced by
Film School in Lodz
Museum Sztuki in Lodz

on invitation of
Joanna Sokolowska and Daniel Muzyczuk
for Museum Sztuki in Lodz
The Polish word "obsada" means "film cast" but can also mean "working party" - it connotes the distribution of work positions as well as placing of a plant in the ground. The avant-garde project, which manifests itself in abstract art, was supposed to be universal and contribute to sweeping social change. But patriarchal privilege was invisible for avant-garde, neo-avant-garde, and even contemporary artists. This resulted in women having been erased from the collective voice of art across generations.
Wendelien van Oldenborgh's
obsada
, a new film production
made especially for the Muzeum Sztuki exhibition, is a collaboration with an all-female film crew and an attempt not only to revise the history of women's erasure from culture, but also to propose other, non-patriarchal narratives and methods of work. Involving a group of MA and PhD students as well as graduates of the Lodz Film School, the change they strive for does not consist simply in replacing men with women; rather, it occurs in an open and improvised process – sensitive to the context of the place and the polyphony of the team – of collaboration with van Oldenborgh. The women's individual and collective experiences resonate with locations in Muzeum Sztuki (including the Neoplastic Room) and the Film School. Elements of scenery evoke the Workshop of the Film Form, an all-male Łódź-based experimental collective working with structural film. In 1973, the WFF staged the
Workshop Performance
at Muzeum Sztuki to present their work methods and goals; the idea was to explore the inherent qualities of the film medium and to expand it with audiovisual and performative elements; also emphasized was the collective aspect of film production and authorship, and the public's participation in the structure of the audiovisual event. However, like their male avant-garde forerunners, the WFF artists focused on analysing their chosen medium, but remained oblivious to their own privilege and the absence of women from their collective.
Joanna Sokolowska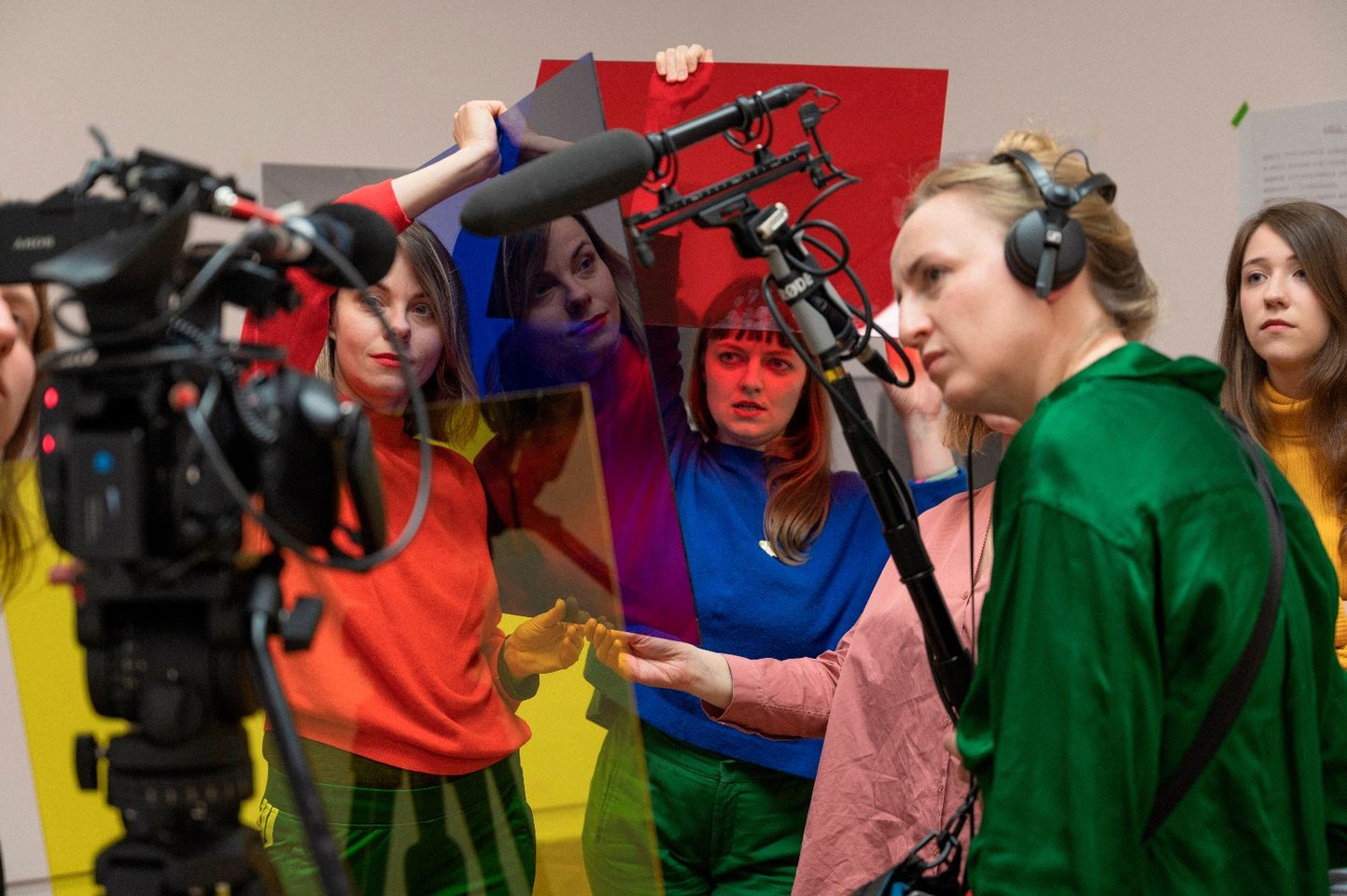 production still by Jakub Danilewicz
stills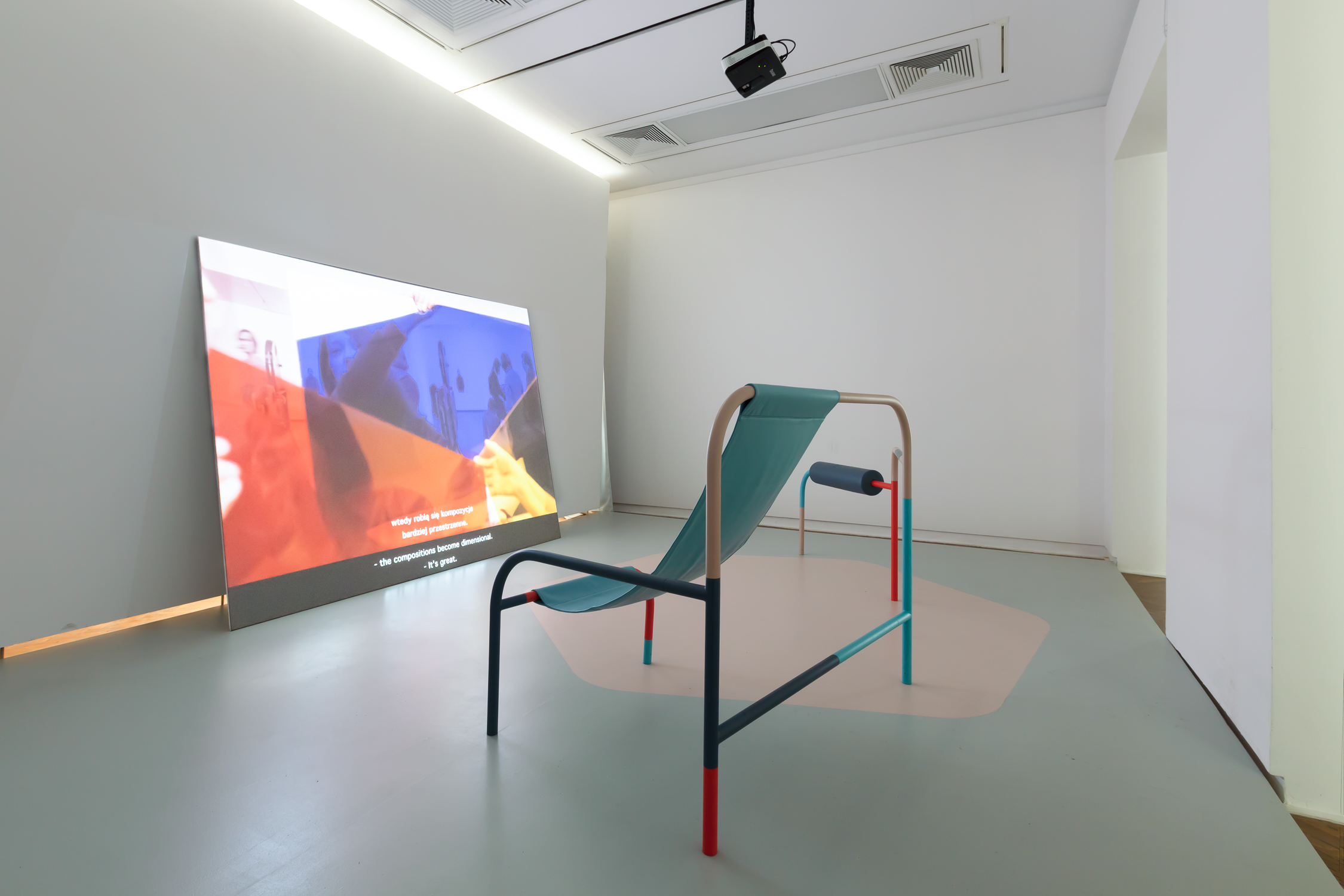 Installation view of work, work, work (work), Museum Sztuki, 2021.
Photographs by Anna Zagrodzka