Instruction [2009]
single-channel video installation
sound
two wall posters
booklet
31 min.
with
Bas, Joske, Lisette, Thomas
(second year students from the Netherlands Defence Academy)
camera
Sal Kroonenberg
sound
Martijn van Haalen
filmed on location
'Kasteel van Breda' (Castle of Breda), the Netherlands Defence Academy, Breda
comissioned by
Binna Choi for Electric Palm Tree
click here to download the script booklet ︎
Instruction taps into the unresolved episodes of Dutch military intervention in Indonesia during its struggle for independence after the end of World War II, euphemistically called
politionele acties
(police actions), and also known as Agresi Militer Belanda (Dutch Military Aggression). The illegitimate acts that occurred during this conflict were still to be discussed or acknowledged in Dutch public discourse at the time of this production, and discussions have been furthered since.
The filming took place in the Netherlands Defence Academy – an institution offering officer training and education at all levels of military service, including scientific research in fields of military interest – with the participation of four of its second year cadets, Bas, Joske, Lisette and Thomas (due to their position in the public realm their surnames are omitted). They read aloud from and discussed a script composed of archival materials relating to the conflict. The script consists of broadcast transcripts of a 1969 television programme dedicated to the issue, an analysis of the socio-political and military landscape of the period by a sociologist who was conscripted at the time, and the memoirs of an (in)famous captain from the Dutch army. It also includes a travelogue describing a return trip to Indonesia by Van Oldenborgh's mother, who was forced to leave as a young girl after World War II, during which she and her family were held in a Japanese internment camp on the island of Java. The installation also includes three photos taken in Indonesia by Van Oldenborgh's father while travelling with her mother. Instruction questions the position of the individual within a larger political framework – where the individual is potentially vulnerable within a configuration of various conflictual conditions, but, nonetheless, still faces the challenge of ethical responsibility and the capacity to discuss the situation in the public realm.
Stills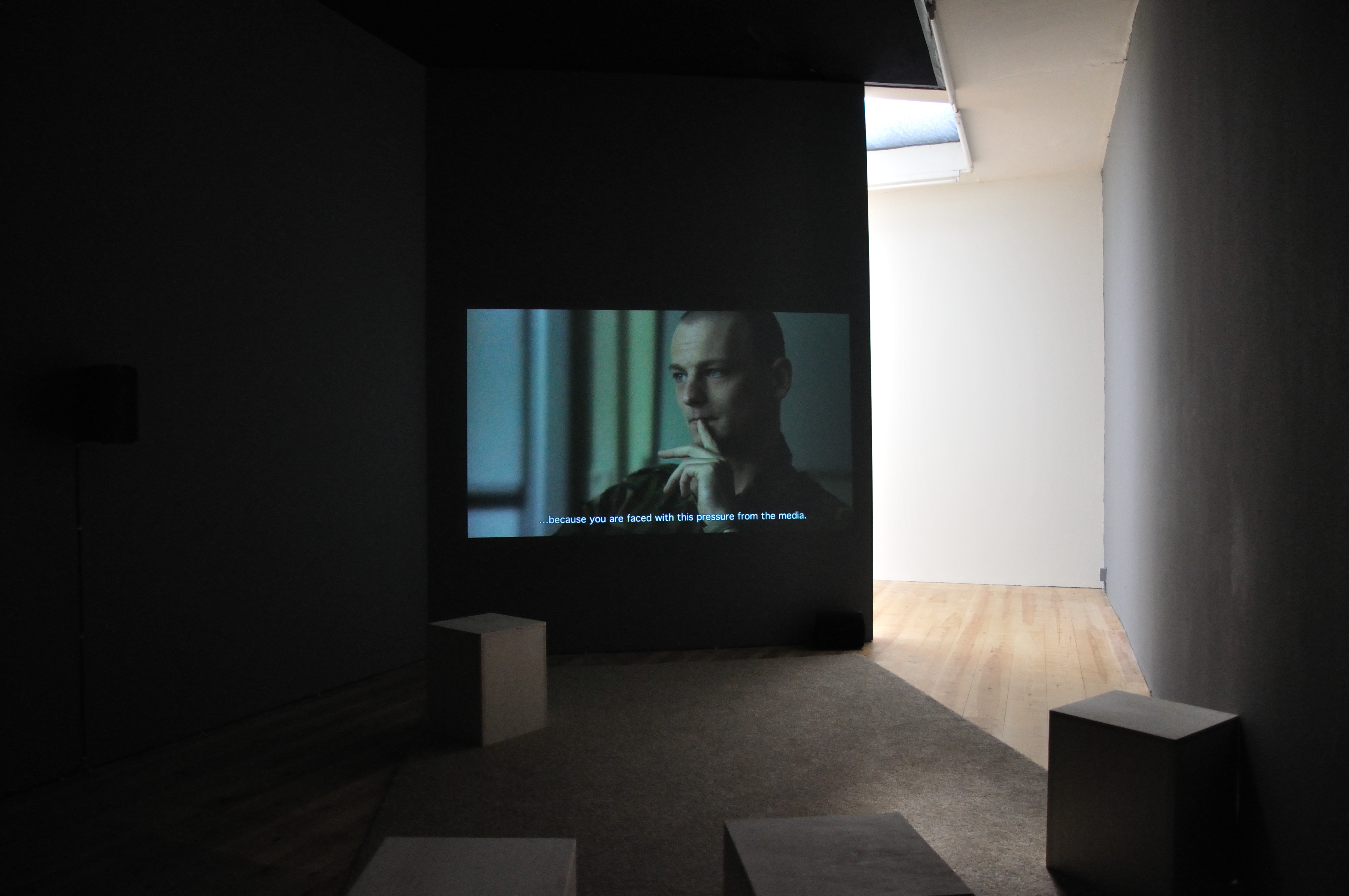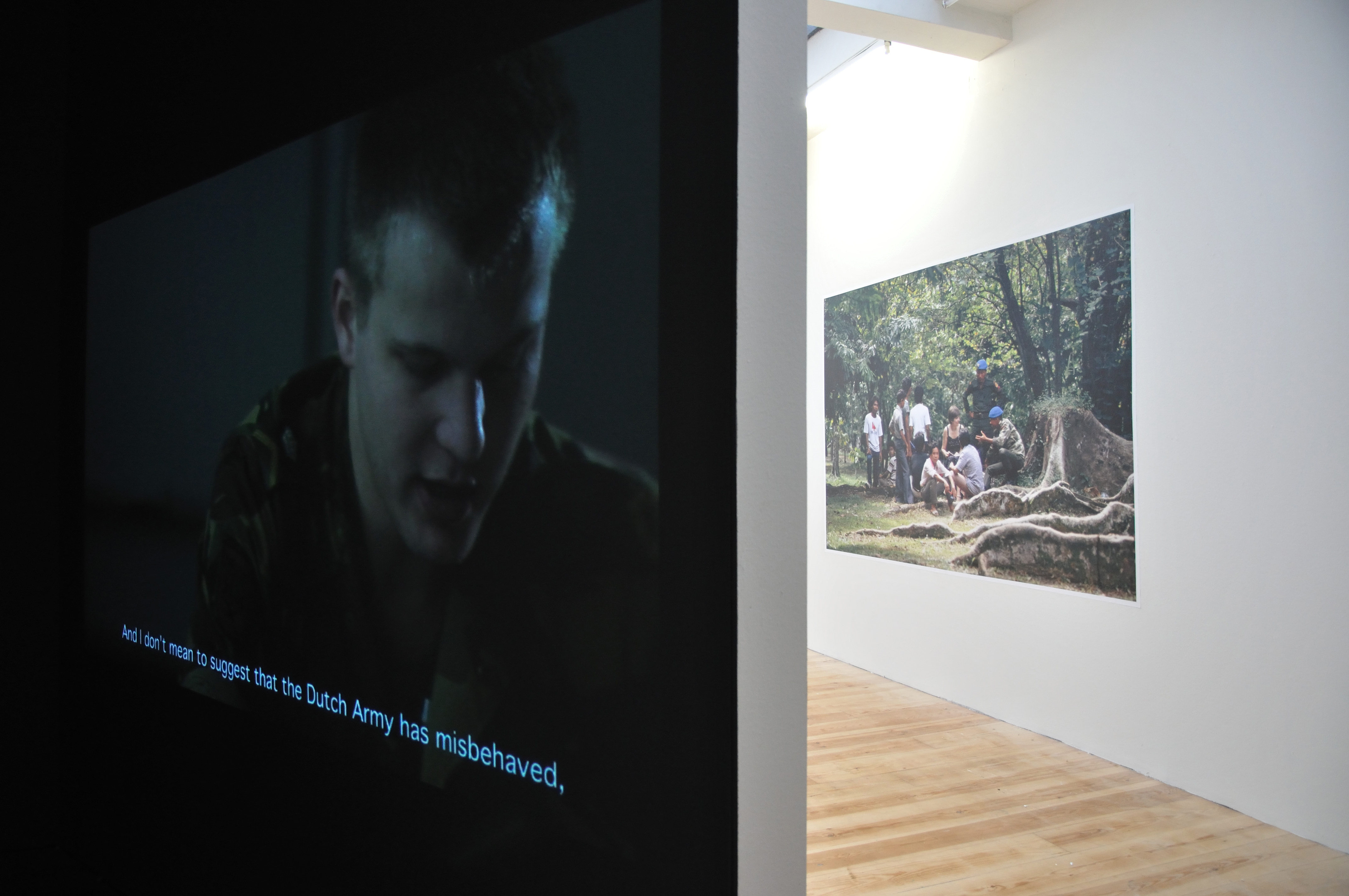 Installation view of The Demon of Comparisons, SMBA Amsterdam, 2009
Installation view of What Keeps Mankind Alive?, 11th Istanbul Biennial, 2009. Photographs by Bárbara Wagner