Supposing I love you. And you also love me
brings the voice of the Swiss-Egyptian philosopher and theologian Tariq Ramadan into exchange with a group of five young adults from Belgium and the Netherlands; consisting of students and one recent graduate from the Koninklijk Technisch Atheneum (Royal Technical Atheneum) in Mechelen. Against the backdrop of a De Stijl-inspired broadcast building designed by Piet Elling – a Dutch architect and friend of Gerrit Rietveld – the work is set up as a polyphonic mini-tragedy. Unrehearsed forms of performance and speech are the building blocks of the drama.
The adolescents act as a chorus in a playful interchange with Ramadan's ideas and thoughts, which explore issues such as diversity, fear, conflict, and his own interrupted engagements in the city of Rotterdam. The script was formed ad hoc during the shoot, guided by the cast's own life experiences and forms of expression. The final short montage of slowly dissolving still images and dialogue has been edited as a polyphonic composition of voices, musical tones and images – each discrete inscription resonating with the others in their difference.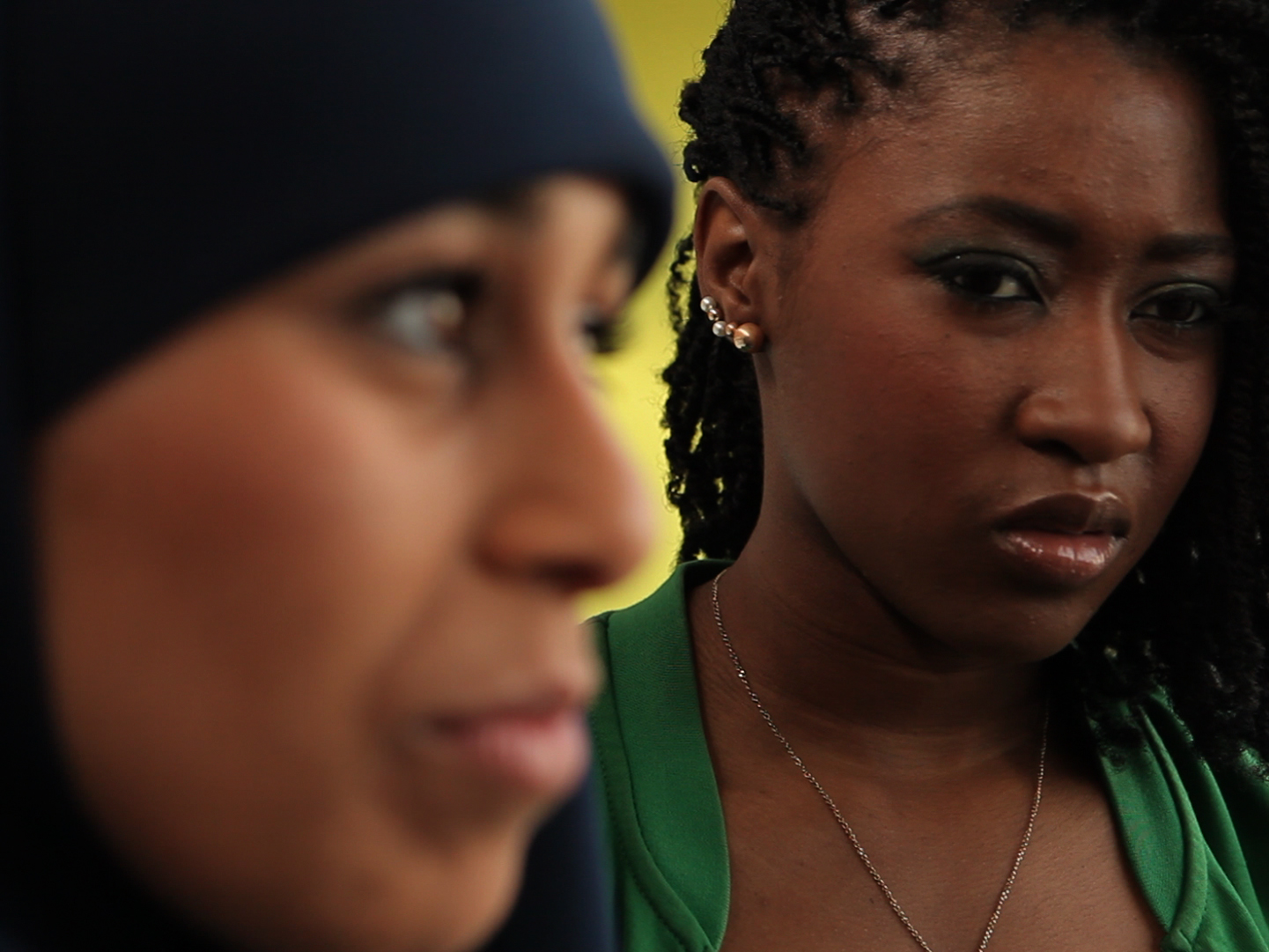 Stills
Installation view of Speech Matters, Danish Pavilion at the 54th Venice Biennale. Photographs by Panos Kokkinias
Installation view at Wilfried Lentz Rotterdam, 2011. Photographs by Ghislain Amar
Installation view of Cinema Olanda: Platform, Witte de With Rotterdam, 2017. Photographs by Kristien Daem