Après la reprise, la prise [2009]
analogue slide projection with soundtrack
architectural setting
15 min.
with
Imram Achakkar
Ahmed Chouyouhi
Hanane Driouchgril
Janne Van Eynde
Thérèse Flouquet
Evelien Huylebroek
Kevin Mcleod
Alberto Mvila
Brigitte Nowak
Annye Silva de Santos
Hemili Carmen Da Silva Routman
Amal Siraj
camera
Ben de Wandel
sound
Jan Samson
filmed on location
Koninklijk Technisch Atheneum Wollemarkt
(Royal Technical Atheneum), Mechelen
comissioned by
Katerina Gregos for
Contour Mechelen ︎

click here to download the accompanying text
by Wendelien van Oldenborgh ︎
Après la reprise, la prise
takes as its point of departure a significant relationship between film, production and resistance. At the end of the '90s around two thousand predominantly female employees were collectively defending their jobs and rights in four Levi's factories in Belgium and the border region in France. Despite six months of strikes and demonstrations the factories were closed and all these women, many of whom had worked for Levi's from a young age, found themselves unemployed. In the summer of 2000, twenty-five of the women joined a two-month writing workshop instigated by dramatist Bruno Lajara, who was interested in creating a play about their experiences. The resulting theatre piece, titled
501 Blues
– in which five of the women play out a script based on a book of writings by the group,
Les Mains Bleues (Blue Hands)
– toured France successfully for two years, and some of these women continued to work with Lajara in various other productions.
Après la reprise, la prise
was filmed in the Koninklijk Technisch Atheneum – Wollemarkt (Royal Technical Atheneum) in Mechelen with two of the ex-Levi's workers-turned-actresses and a group of young students from the school who are expecting to enter the work force in various forms of employment. On the occasion of the film shoot, which largely took place in the recently dismantled sewing classroom, the dialogue developed without scripted text, following the discussion of the participants. They exchange their experiences and knowledge on being and speaking in public, linking issues such as the transforming conditions of work and subjectivity to current conditions of cultural production.
Stills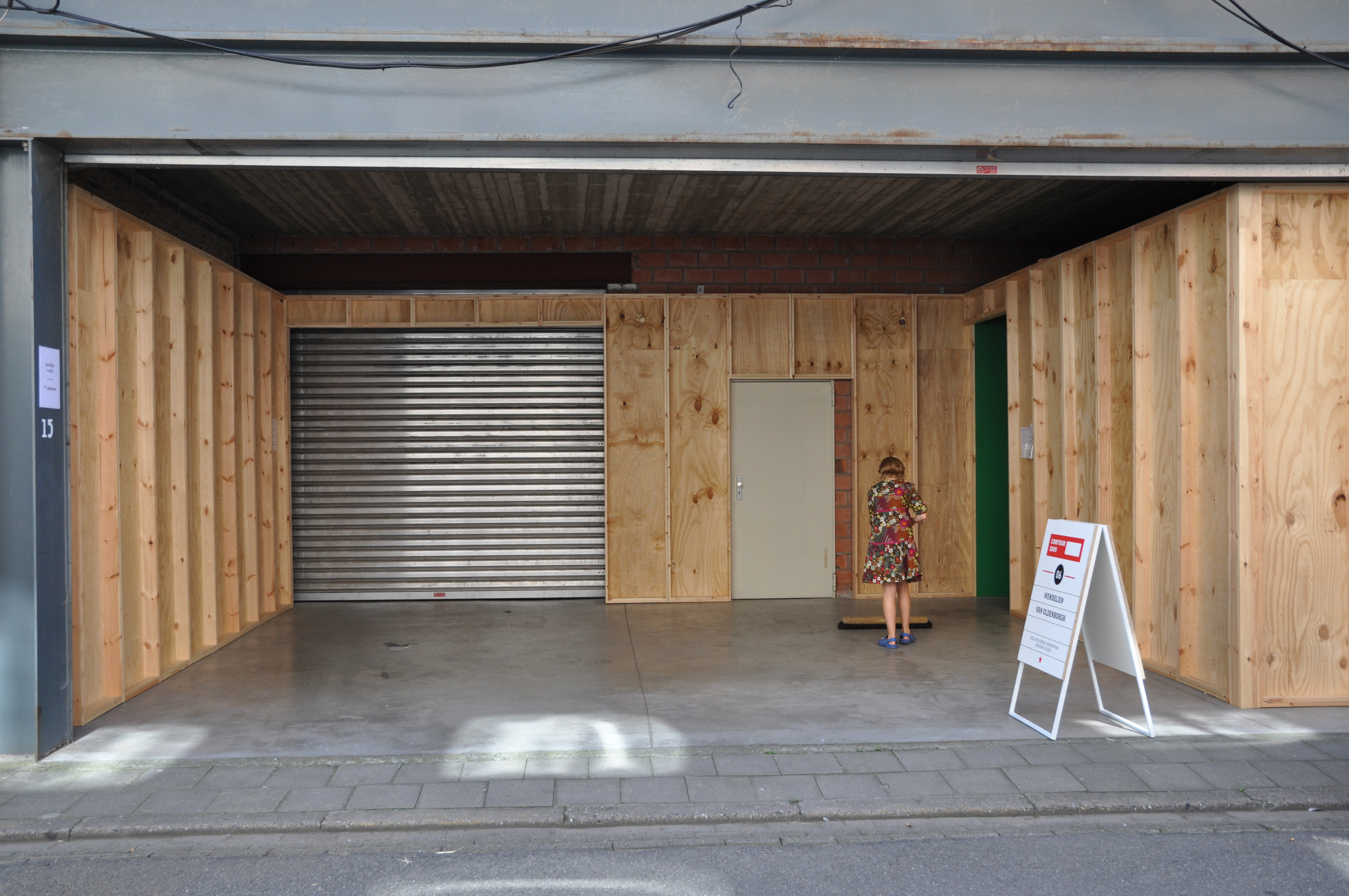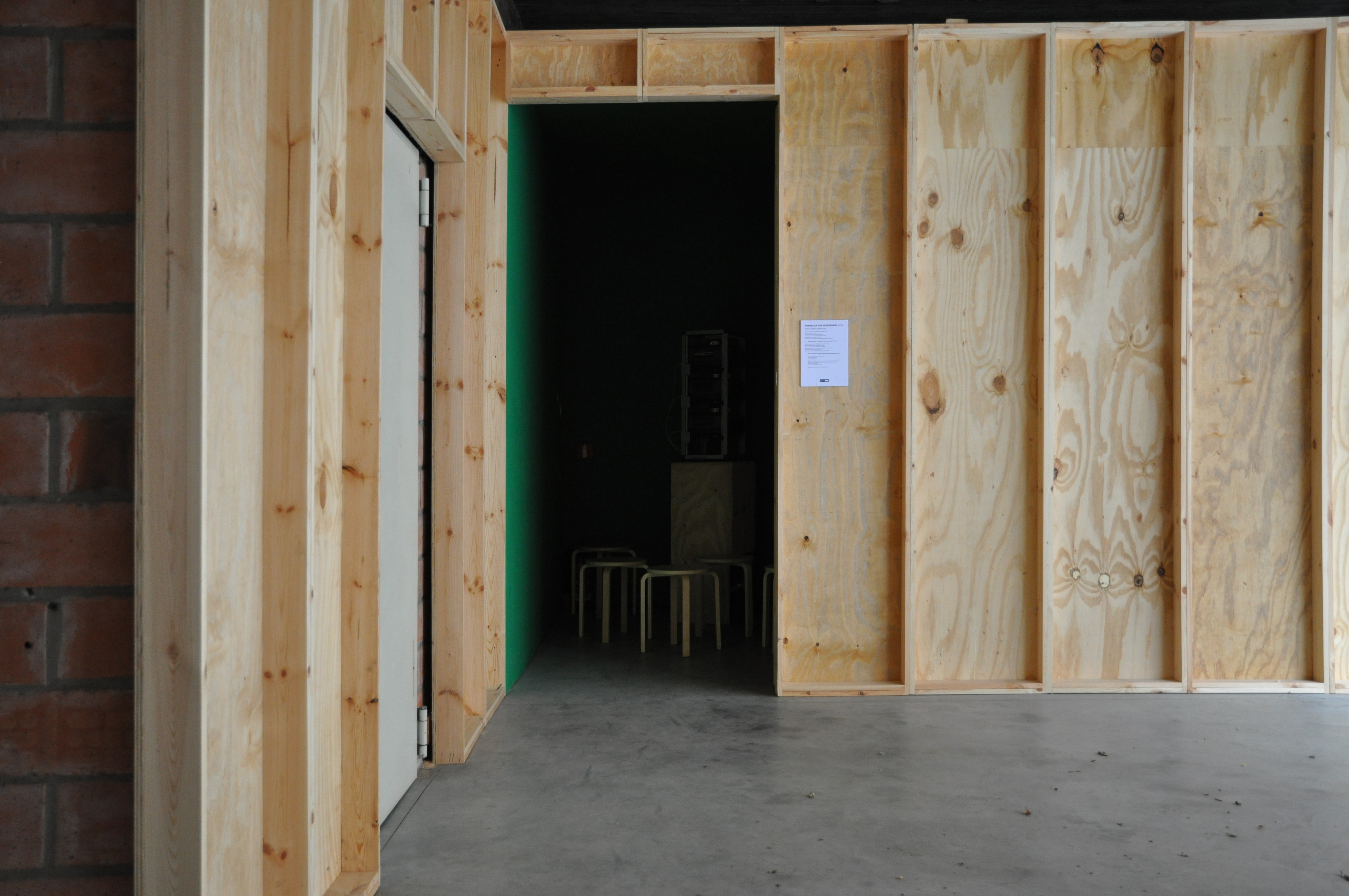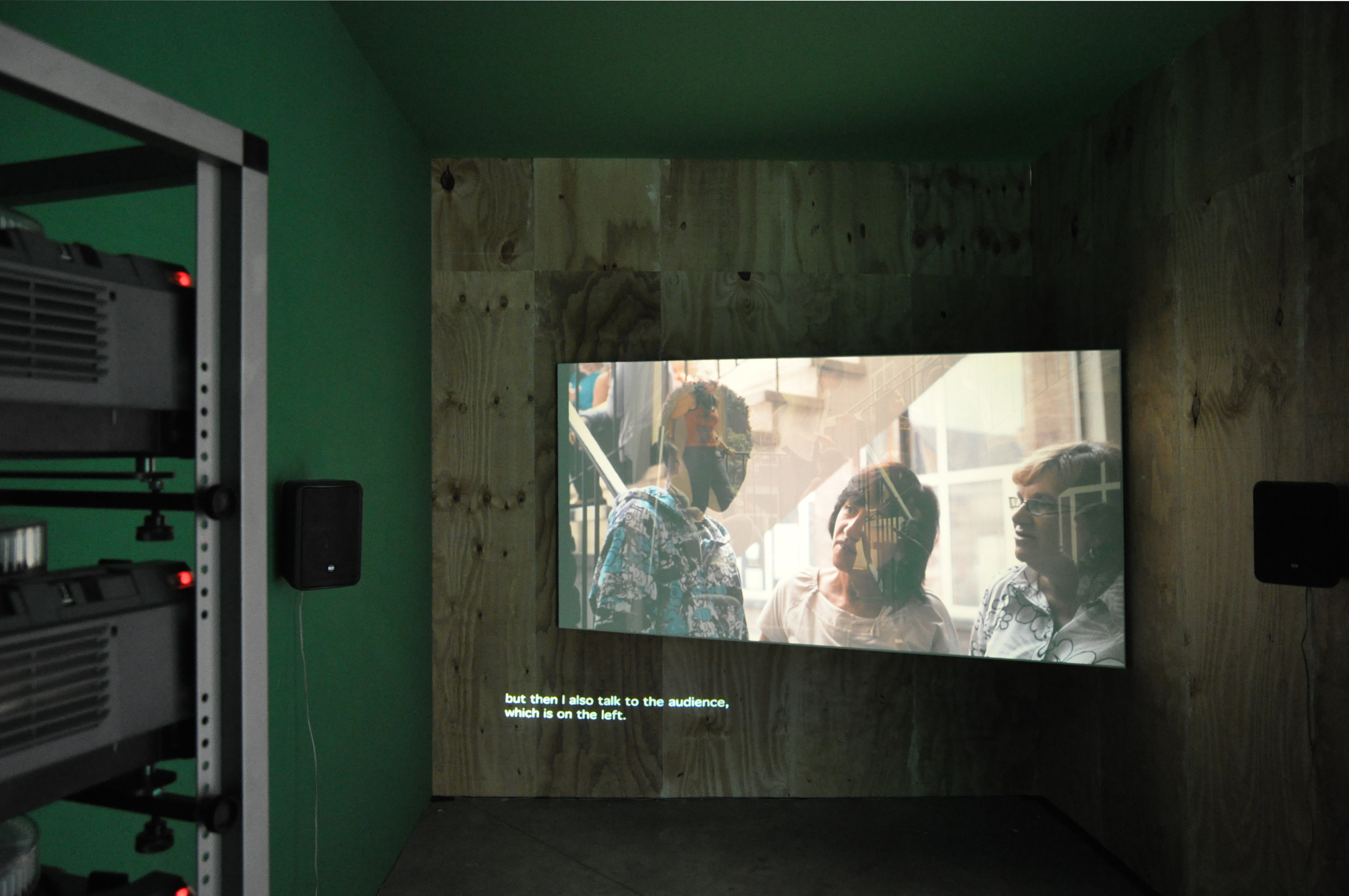 Installation view of the first installation in Contour Mechelen, 2009
Installation view at Wilfried Lentz Rotterdam, 2009. Photographs by Bárbara Wagner
Installation view of Women at Work including lenticular print
(dim. 92 x 170 cm), Edith Russ Haus, Oldenburg, 2016. Photographs by Mathis Oesterlen