Stadtluft
was conceived through an interest in a specific location in an urban context. This location is an elegant, villa-like toilet block that has been appropriated by a group of people who spend a lot of time on the street. Because of the architecture and its use, the building can also be seen as a stage or living room, creating an intriguing game of private and public use in which the camera is "complicit".
Stadtluft
started with the purely observing position in which a scene was recorded that exhibits a variation of social relationships. By introducing the camera as a player, the work eventually developed into an analogue slide installation with multiple screens, in which the reflection on the different positions with regard to images from 'reality' is interwoven with the reflection on that reality itself, and on the relationship between acting and being.
The work was filmed on 16 mm fim and SD video and transferred to analogue slides.
The publication Stadtluft accopanies the work ︎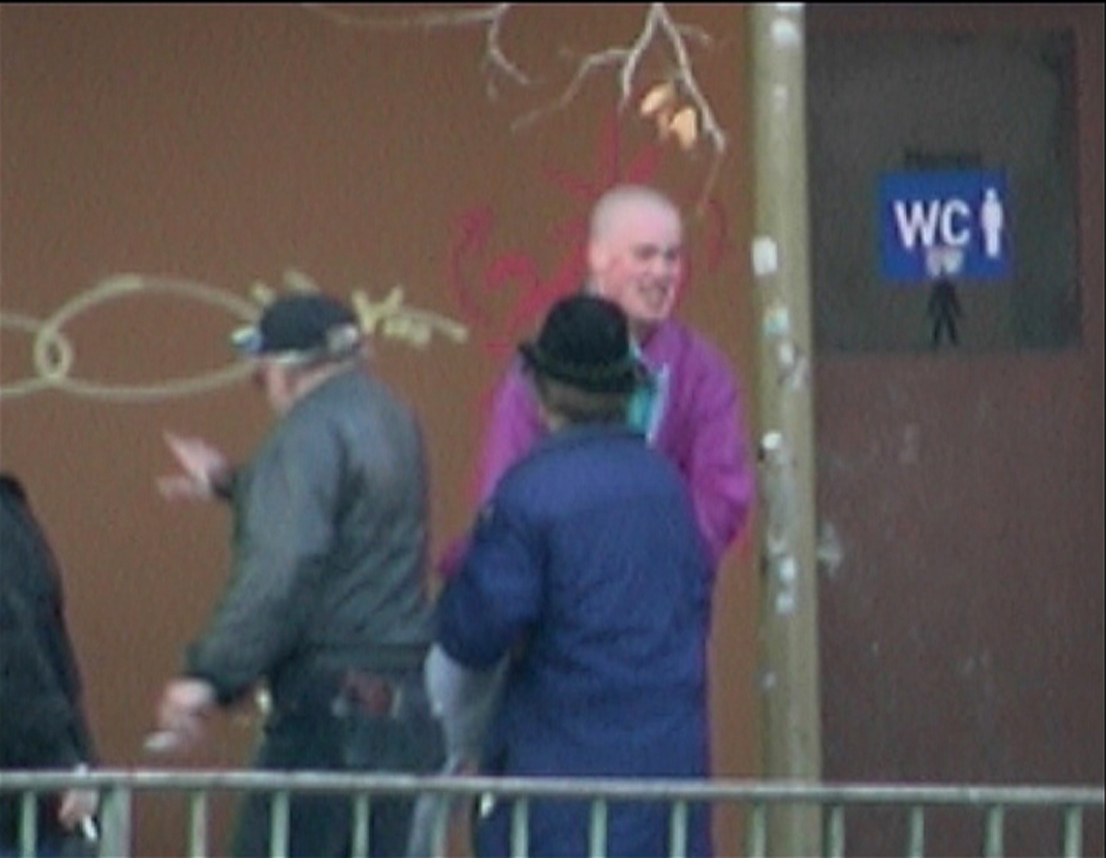 Stills
Installation view of Stadtluft, solo presentation at Musée des Beaux-Arts de Mulhouse, 2001
Installation view of Fiat Lux, Romanes, Melle, Poitou-Charente, 2002
Installation view of Passages, art 3, Valence, 2003
Installation view of Stadtluft, solo presentation at Stroom Den Haag , 2005