La Javanaise [2012]
two-channel video installation
colour, soundtrack, 25 min.
curtain
with
David Dibosa
Charl Landvreugd
Sonja Wanda
camera
Sal Kroonenberg
sound recording
Martijn van Haalen
make-up
David Stella
filmed on location
Tropenmuseum and the Royal Tropical Institute, Amsterdam
comissioned by
Koyo Kouoh for
Raw Material Company, Dakar ︎
and SMBA, Amsterdam
La Javanaise
is a filmic exercise that is centred on the circularity of relations between a Dutch textile company, former colonies in the East Indies, the display of colonial history and current African mar- kets within a contemporary, globalised world. It uses the example of the textile firm Vlisco, which developed a particular fabric known as Dutch Wax or Wax Hollandaise based on the traditional Javanese resist dye method, batik. Under recent pressure of imitation from Chinese producers, Vlisco now brands itself as the 'True Original' Dutch Wax and has relaunched as a fashion label creating their products and marketing images in the Netherlands with top models of African descent from the international fashion world, and presenting the products to an African clientele. Staged in the setting of the former Colonial Institute in Amsterdam, and following a fashion model (Sonja Wanda), an artist, writer and former model (Charl Landvreugd) and a writer and theorist (David Dibosa) through unre- hearsed dialogue and performance, the work addresses the inextricable link between imagination and authenticity and between colonialism and globalisation.
Production still by Bárbara Wagner
Stills
Installation view of I am a Native Foreigner, Stedelijk Museum Amsterdam, 2018. Photographs by Gert Jan van Rooij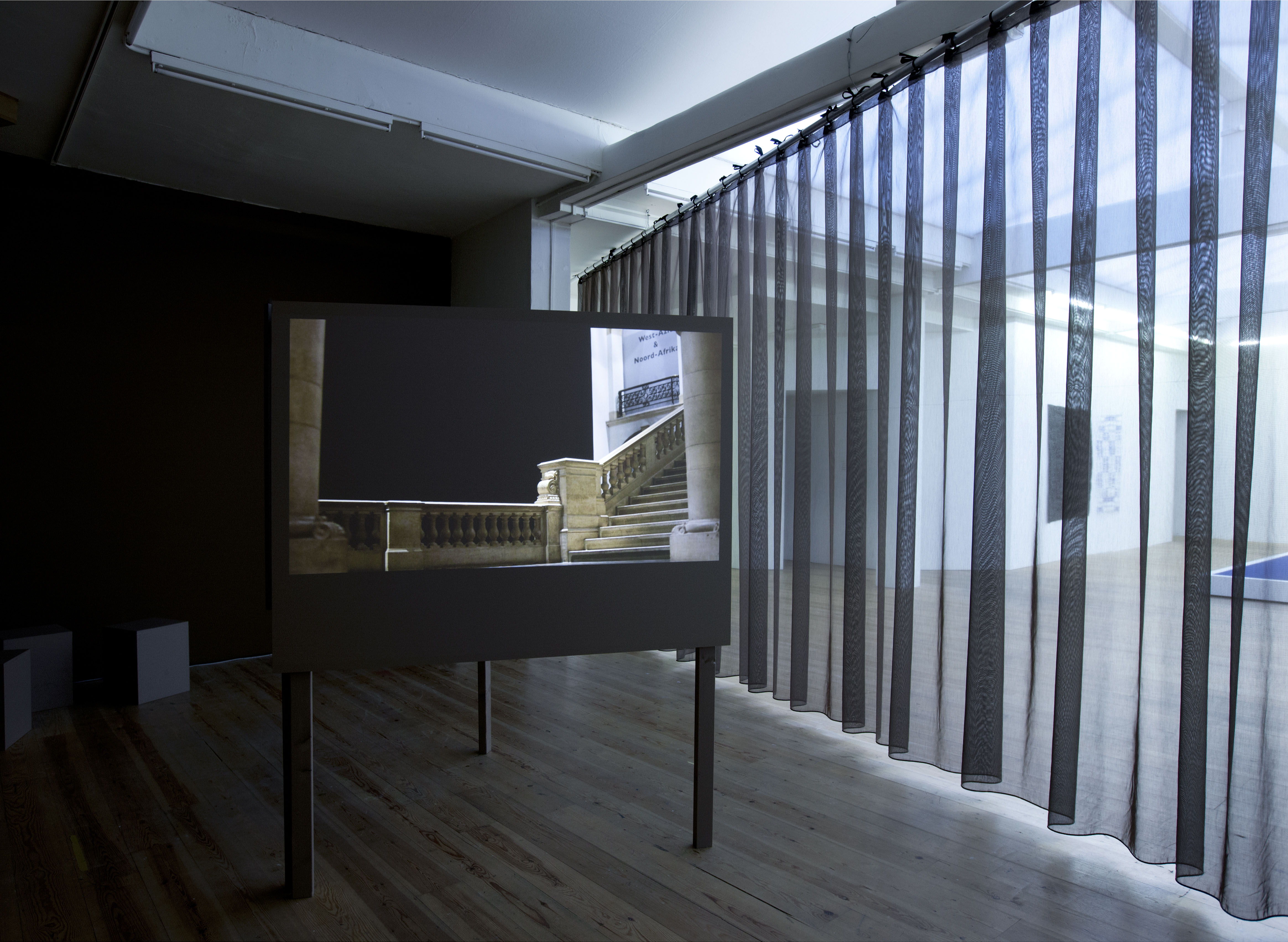 Installation view of Hollandaise, SMBA, Amsterdam, 2012. Photographs by Gert Jan van Rooij