Cinema Olanda: Platform
was an ever-evolving exhibition incorporating a six-week long dedicated program of live events that extended Wendelien van Oldenborgh's presentation
Cinema Olanda
in the Dutch pavilion of the 57th Venice Biennale 2017, curated by Lucy Cotter. It formed the most extensive manifestation of the wider collaborative project that 'brought home' the exhibition's questions surrounding the Netherlands' (inter)national image vis-à-vis current transformations in the Dutch cultural and political landscape. Witte de With transformed into an adaptable platform for groups and individuals who have informed
Cinema Olanda
.
Artists and activists who appear in the films in the Dutch pavilion (
Cinema Olanda Film
(2017) and
Prologue: Squat/Anti-Squat
(2016)) are among those invited to guest-program a six weeks series of events at Witte de With: Quinsy Gario (Artist, Poet), Charl Landvreugd (Artist, Curator, Writer), Patricia Pisters and Esther Peeren (ASCA, University of Amsterdam), New Urban Collective (Jessica de Abreu, scholar and activist and Mitchell Esajas, organiser, activist, writer), and First Things First (Katayoun Arian; Curator, Researcher, Writer, Louise Autar; Activist, Organiser, Max de Ploeg; Activist, Cultural & Political Programmer).
Participating groups and individuals were invited to use the institution as a further site of production for existing projects, which were presented together with several film installations from Van Oldenborgh's oeuvre in an exhibition scenography designed in collaboration with Paul van Gennep to adapt and mutate dependent on the needs of each activity.
Cinema Olanda: Platform
included a special live broadcasts of 'Roet in Het Eten', Quinsy Gario's talk show, film screenings and talks curated by the Amsterdam School for Cultural Analysis (ASCA), and an ongoing archive-making endeavor for The Black Archives by New Urban Collective, alongside contributions from Tessa Boerman (filmmaker and curator), and David Dibosa (head of Curating and Collections at Chelsea College of Arts) and a unique performance by Charl Landvreugd.
Opening weekend ︎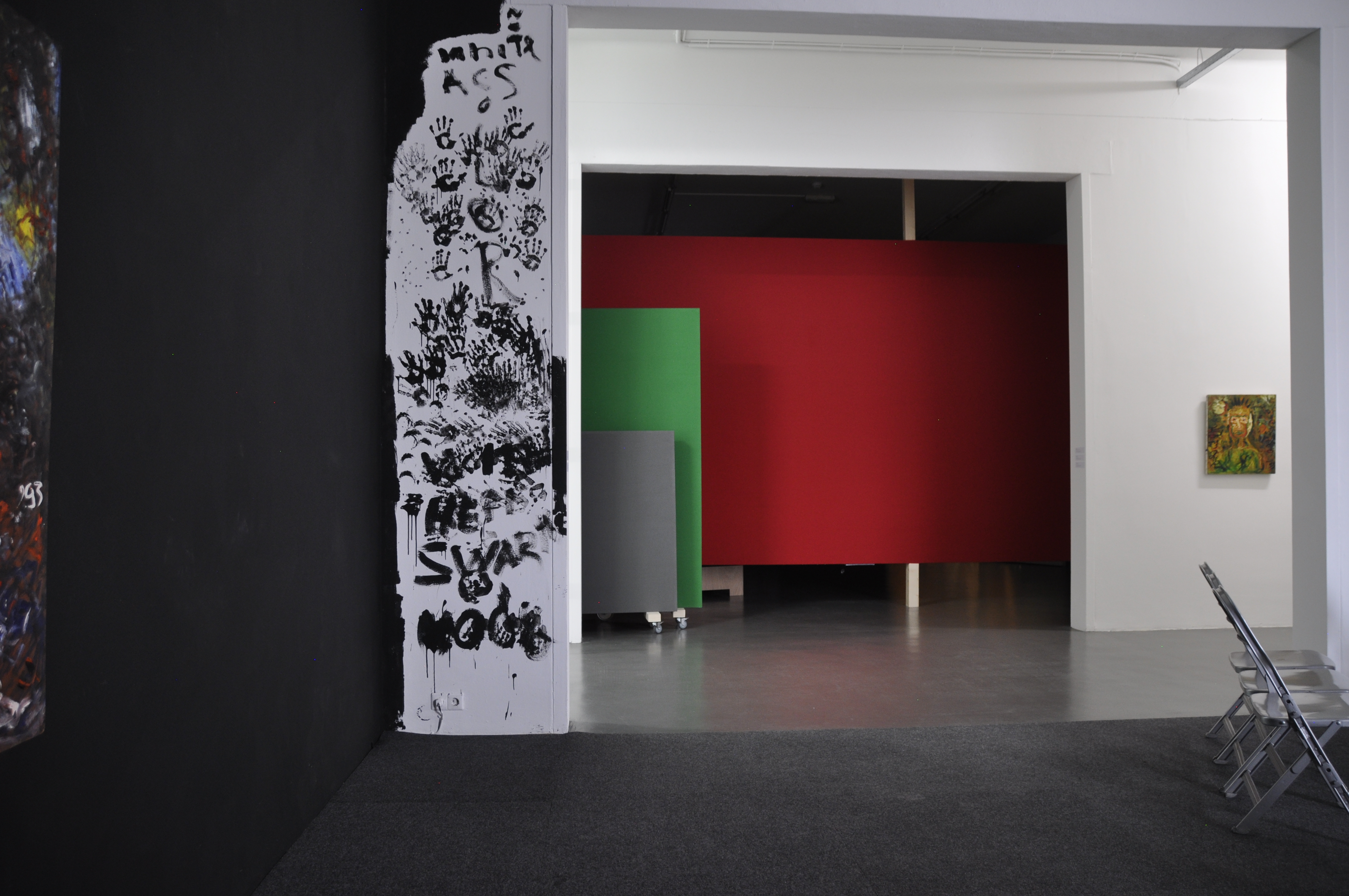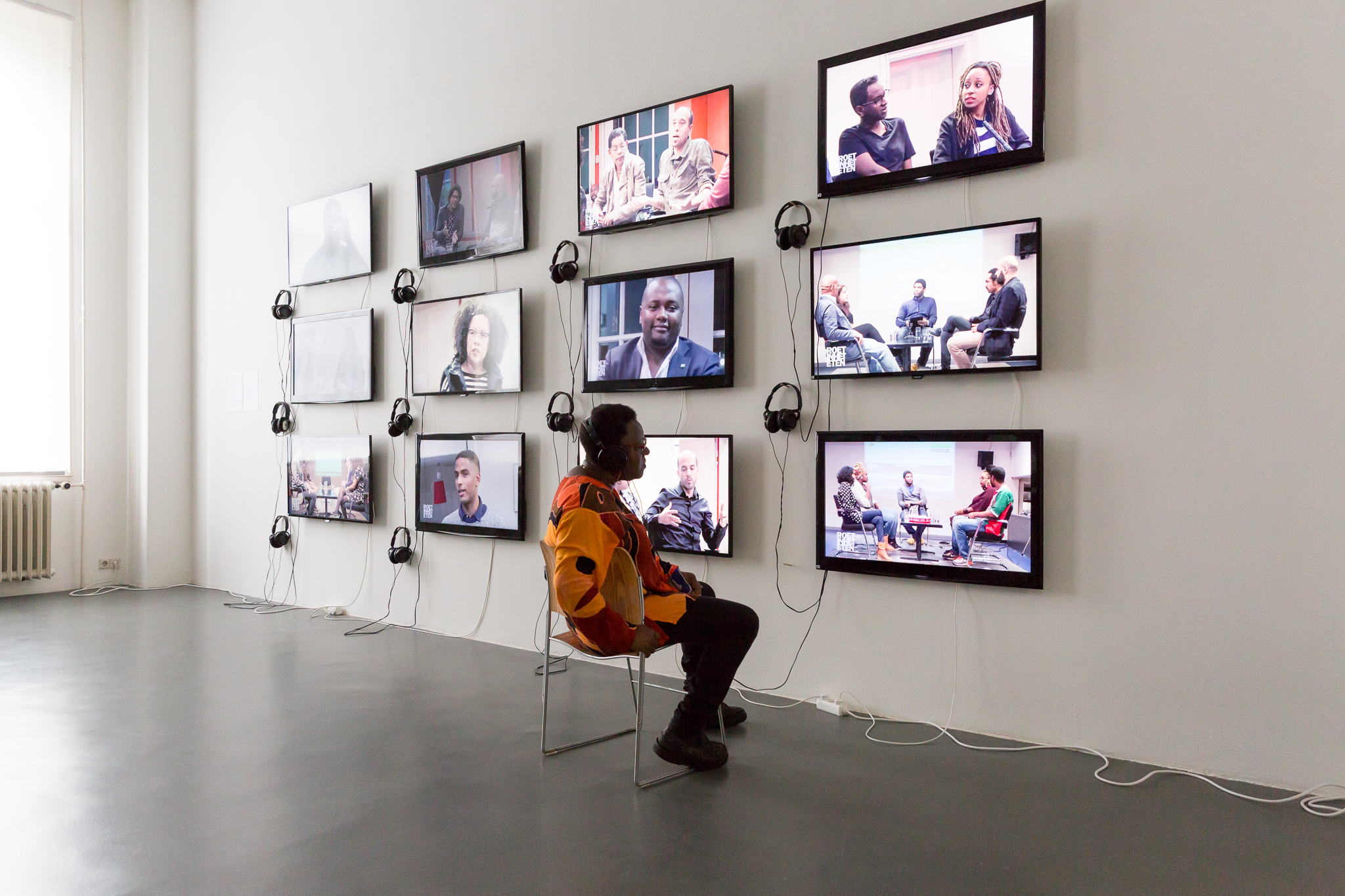 Installation view of Cinema Olanda: Platform, Witte de With Rotterdam, 2017. Photographs by Kristien Daem and Aad Hoogendoorn