Open Kino Pavillon
is an architectural work by artist Erika Hock, originally developed in 2012 as Cineorama – Pavilion of Moving Images in Düsseldorf's Jacobigarten, a hospitable structure with an accompanying film programme. Hock, whose artistic engagement can be located at the interface between sculpture and architecture, has reworked this as a temporary projection space intended for outside use. Open at both sides, the structure for showing and viewing has the elegant logic of single folded piece of material, drawing attention to spatial volume and experience. Hock's works often function as hosting structures and here the sculptural form is specifically adapted for the presentation of Hier. and located at the well-frequented Steile Tuin in Park Sonsbeek. Corresponding to both artists' interest in a practice that offers an open space, Open Kino Pavillon invites free use outside Hier. screenings with the possibility to reserve for regular use beyond its presence as enjoyable shelter.
Erika Hock (1981, Dshangi-Dsher, Kyrgyzstan) is an artist and architect whose practice is characterised by the fluid crossover of sculptural and architectural elements. ︎︎︎

Open Kino events
Throughout July and August, artists Erika Hock and Wendelien van Oldenborgh generously offered the possibility for local initiatives to host their own assemblies in the Open Kino Pavilion. Local poetry night organizers, reading groups, and other forms of (artistic) collective assemblies found an outside venue for gatherings and screenings.
11 Jul
And The Lilac Bushes ︎︎︎
01 Aug
The Listening Group ︎︎︎
event ︎︎︎
08 Aug
Miron Galic & Susan van Veen interrogate the Lazy King ︎︎︎
27 Aug
You Fear No Inferno When Born Amidst Flames ︎︎︎
29 Aug
Asian Movie Night ︎︎︎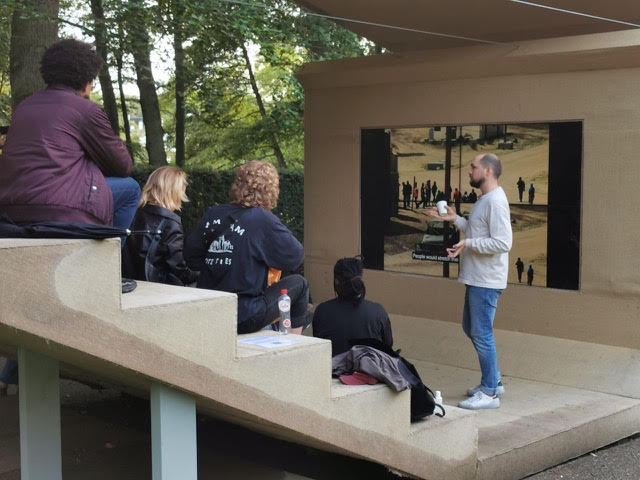 Photograph by Ian Clewe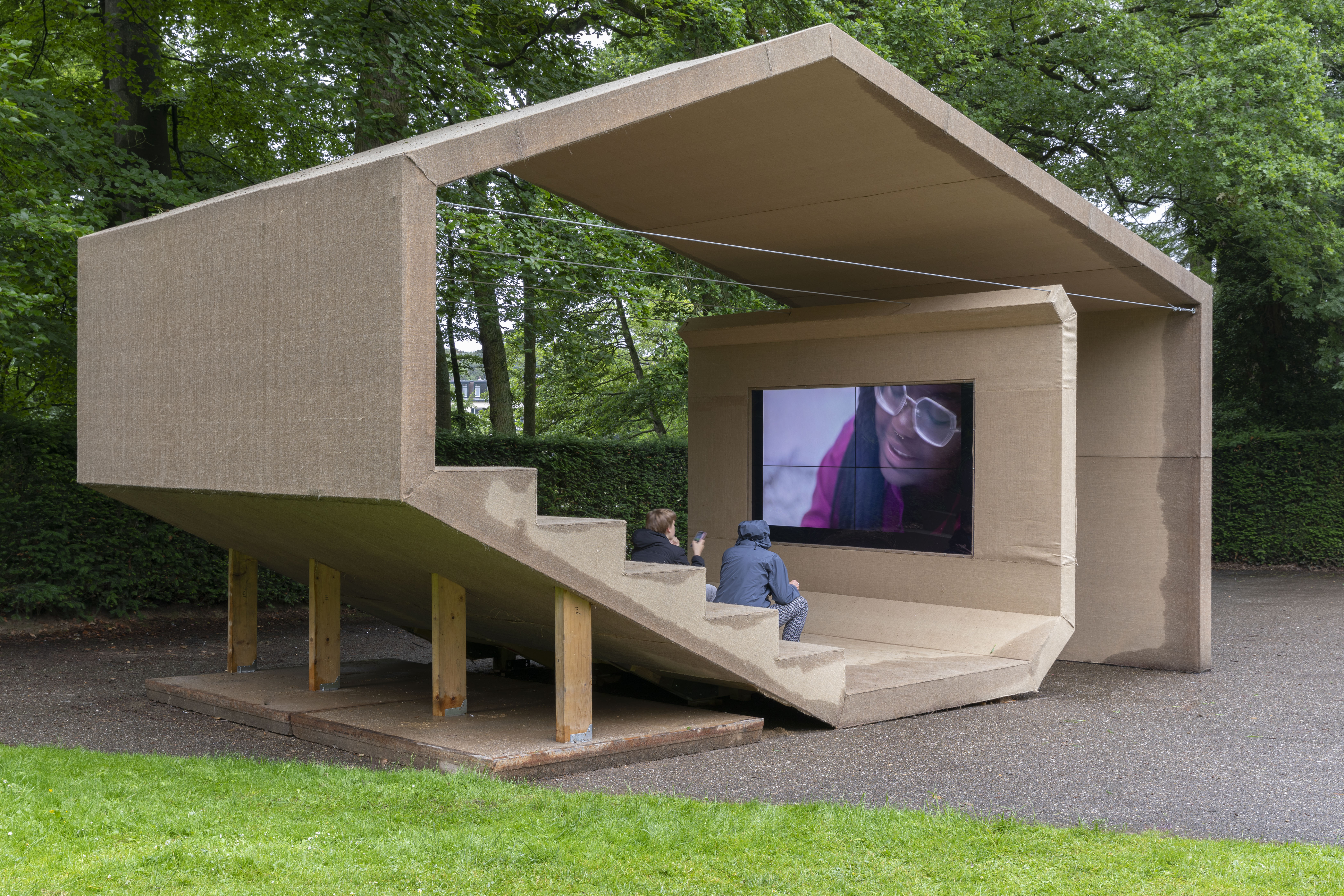 Installation view. Photographs by Django van Ardenne